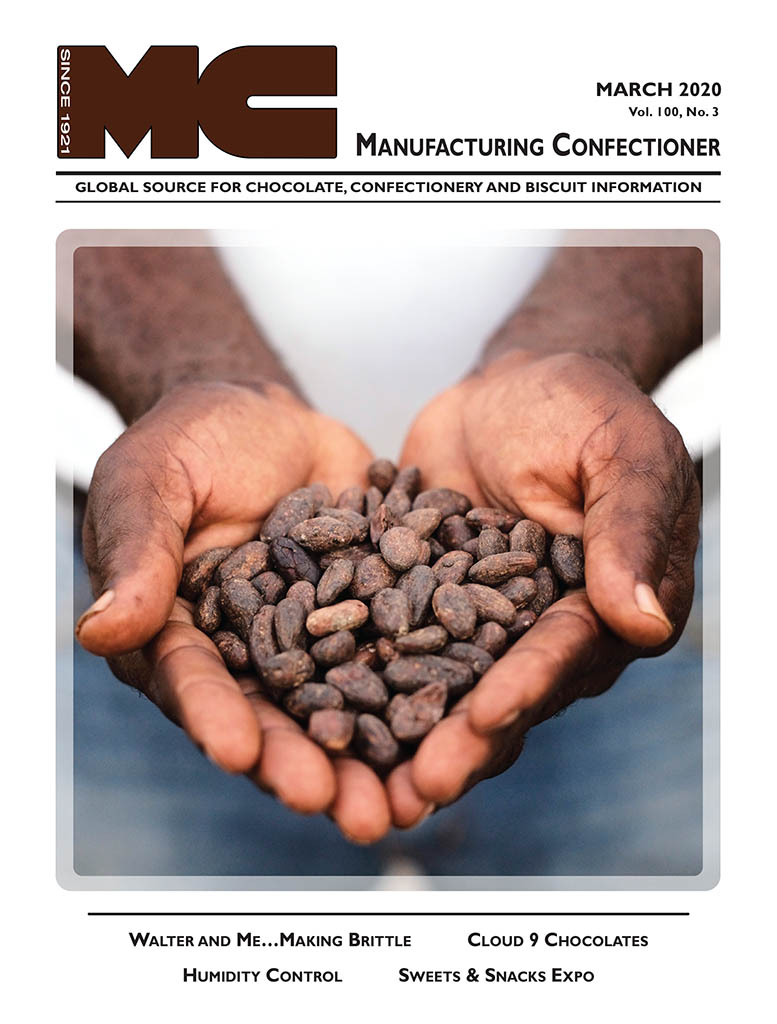 The Manufacturing Confectioner is your source for what's happening today in the confectionery, chocolate, chewing gum, functional bar and sweet snacking industry.
Your source for keeping up to date on ingredients, techniques, production equipment, products, packaging, government regulations and promotion concepts that help you and your business.
An authoritative source for management, marketing, technical and processing information.
A Global Sourcing Guide for Ingredients, Equipment and Packaging, included annually.
A staff that's interested in your questions, concerns and viewpoints.
Make your business the best it can be; subscribe today and receive the Manufacturing Confectioner each month.
Featured in the March Issue
Business News  [more]
PMCA Production Conference
Sweets & Snacks Expo and Supplier Showcase
Walter & Me … Making Brittles
Cloud 9 Rising with Potential
Humidity Control in Manufacturing Environments
RCI Annual Convention and Industry Expo